Known as the "Indian Robin Hood", Tantya Bhil was a dacoit in India between 1878 and 1889.  |  कौन थे 'इंडियन रॉबिन हुड'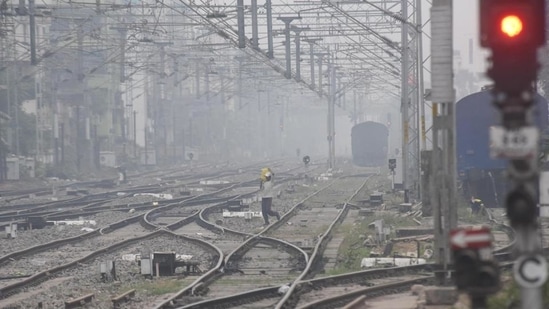 Shivraj Singh Chouhan, the chief minister of Madhya Pradesh, declared on Monday that Tantya Bhil, commonly known as the "Indian Robin Hood," will have the Patalpani railway station in Indore renamed in his honour.
"On December 4, the tribe celebrates the sacrifice day of Mama Tantya Bhil. Tantya Mama will be remembered at Patalpani Railway Station and Indore Bus Stand, "Tweets from Shivraj Singh Chouhan.
Notably, the choice was made after the state government decided to honour the renowned Gond queen by renaming the Habibganj railway station Rani Kamlapati Station.
View the statement issued by the chief minister, Shivraj Singh Chouhan:
Tantya Bhil, also referred to as the "Indian Robin Hood," was a dacoit in India between 1878 and 1889.
According to historical chronicles written by the British, he was deemed a criminal by the Indians but was praised as a hero by them.
Tantya Bhil was born in Badada village under East Nimar, now known as Khandwa, in Madhya Pradesh in 1840. Tantya Bhil belonged to the Bhil tribe of the native Adivasi population.
According to sources, Tantya made the decision to revolt against the British after the uprising in 1857, which was followed by harsh measures. He was detained, nonetheless, in 1874 for "a poor livelihood."
Tanya began committing more serious crimes like theft and kidnapping after serving a year in prison. In Khandwa, he was imprisoned once more in 1878, but he managed to escape after only three days there and went on to become a dacoit.
Tanya is revered as one of the rebels who engaged in a 12-year armed rebellion against British rule. According to reports, he once pillaged the British government's coffers and the followers' fortune to give it to the hungry and impoverished.
Tanya has now grown to be the Bhil tribe's most prized possession.